Passive Infrared Sensors in Security Systems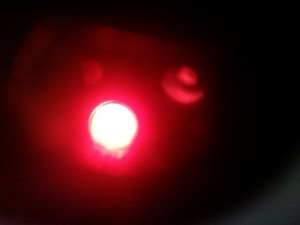 The most popular and commonplace security systems in modern homes use some variation of a passive infrared sensor to set off alarms. In the security systems industry, these are usually called PIR Sensors. PIR Sensors are used for motion detection in popular security systems packages such as ADT and Honeywell. One easy way to detect if your security systems package uses passive infrared sensors is to take a look at the components that came with your security package. Is there a sensor that has a cylindrical covering on its front? These types of security systems most often utilize a passive infrared sensor.
You may wonder why passive infrared sensors are so easy to find in security systems packages these days. The infrared sensor receives infrared light readings from its surroundings, and in doing so, the sensor "sees" the room and where objects are placed. Everything emits a certain level of infrared light, so the sensor provides data to the security systems when an object that gives off a different amount of infrared comes into the range of the sensor. The sensor will set off the alarm of the security systems if something with a high infrared reading (like a human body, which puts off infrared with body heat) crosses the sensor.
Passive infrared sensors do not have to actively generate their own energy to take infrared readings, which makes them very affordable compared to other types of security systems. As long as there are an adequate number of sensors placed throughout the property, PIR-based security systems can reliably provide comprehensive coverage. As long as your passive infrared security systems are properly maintained, it can give you many years of coverage.
One important thing to keep in mind, if you own security systems with PIR sensor components, is to make sure the cylindrical covering is not compromised. This protects the sensor from interference, namely from infrared reading on dust and other small objects. The sensor may send back erroneous data to the security systems, causing a false alarm. If there is damage to the sensor cover, call your security systems provider.
Depending on your provider, you may receive a new unit at no extra charge. Passive infrared systems very rarely set off false alarms when they are working properly, so if your security systems are constantly setting them off, you may ant to have a security systems technician examine the sensor for any damages.
Photo via jmaclynn