Be Picky When Choosing Your Home Security System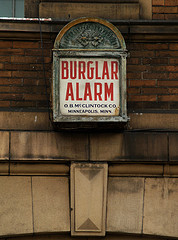 Security system companies sell products to protect you and your home. However, as with any sales or business transaction, you have to protect yourself. There are many reputable security system companies out there. Going through a systematic shopping process will ensure you choose one of them and get the right security system for you.
You get what you pay for. So be sure that the sensor devices – magnetic contacts, motion detectors, pressure mats, and screens – to be in stalled are Underwriters Laboratories (U.L.) approved for burglary protection.
There are usually two costs involved when dealing with a security system company: an installation charge and a monthly service charge. Don't buy or lease a security system from a company which does not offer a contract for continuing maintenance and service.
Once the security system company representative has made an appraisal of your security needs, ask him for a written proposal and a copy of the contract you will have to sign. Take some time, look it over, and think about it.
Strongly consider getting at least one smoke detector built into your security system system. Smoke is the primary killer in fires and a smoke detector placed in a hallway between bedrooms can save lives.
Ask any company about added protection from a back-up power supply in the event of a power failure and a built-in ability to test the system regularly.
Check the security system company's reputation by calling Better Business Bureau, or contacting your state's department of consumer affairs. You should also consider two additional estimates from reputable companies and compare costs. Some quality national companies include Protect America  and GE Security.
Never sign a contract which does not list all points of protection and does not itemize the equipment to be installed.
There are laws in some areas that prohibit anyone from having a device attached to their telephone that will automatically call the police or fire departments in an emergency situation. A security system that calls a security company is legal and they will in turn notify the police.
Remember, a good security system is an investment in your security and personal well being. The mere presence of an security system is often a deterrent. Advertise the fact that your premises are alarmed by using warning decals.
Image credit