Home Security Deals and Special Offers
Special Offer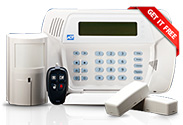 FREE2 Home Security System
an $850 value, free when you sign up today!
(with $99 custom install fee & 36 mo. monitoring)

Call for Offer Details!

855-999-1351 Call for offer details 855-999-1351
FREE2 Home Security System. $850 Value
100% Wireless Security System
Wireless keychain remote
Profession Installation
Visit Site
°Prices Start at: $36.99
call & ask for promotions Call for offer details 866-278-9277
Cellular Security System
Wireless Equipment
Mobile & Web Remote Access
Home & Energy Automation Options
Visit Site
°Prices Start at: $49.99
2 Free Keychains
No Activation Fees + No Equipment Fees

when you sign up for one of their packages.1
Call for offer details
888-981-6738
Visit Site
°Prices Start at: $35.99
Special Offer

FREE3 Professional Installation
normally $99!

Call for Offer Details!

888-342-6982 Call for offer details 888-342-6982 Visit Site °Prices Start at: $34.99
FreeAndroid Touchpad

with purchase of a security system.1
Call for offer details
855-976-9061
Visit Site
°Prices Start at: $35.99
1 While supplies last, limit one per household. Cannot be combined with other offers. Tablet/touchpad offer requires product purchase and agreement to a Gold or Silver service contract, satisfactory credit history, and activation (installation) of the LifeShield security system. Tablet/touchpad ships upon activation. Tablet/touchpad and kit return policy and warranty detail can be found in service contracts and on www.lifeshield.com/terms-and-conditions/. Restocking or product charges may apply. Purchaser must complete 30-day post-sale survey; if survey is not completed within 30-days from purchase date, subject to $199 charge for security tablet/touchpad.
2 $99.00 Customer Installation Charge. 36-Month Monitoring Agreement required at $36.99 per month ($1,331.64). Form of payment must be by credit card or electronic charge to your checking or savings account. Offer applies to homeowners only. Local permit fees may be required. Satisfactory credit history required. Certain restrictions may apply. Offer valid for new ADT Authorized Dealer customers only and not on purchases from ADT LLC. Other rate plans available. Cannot be combined with any other offer. Total package includes 6 door/window sensors. No substitutions allowed. Labor charges may apply. Licenses: AL-13-1104, AK-35221, AR-2008-0014, AZ-ROC217517, CA-ACO6320, CT-ELC.0193944-L5, DE-07-212, FL-EC13003427, EC13003401, GA-LVA205395, HI-CT30946, IA-AC-0036, ID-ELE-SC-39312, IL-127.001042, IN-City of Indianapolis: LAC-000156, KY-City of Louisville: 483, LA-F1082, MA-1355C, MD-107-1626, ME-LM50017382, MI-3601205773, MN-TS01807, MO-City of St. Louis: CC354, St. Louis County: 63819, MS-15007958, MT-247, NC-25310-SP-FA/LV, NC-1622-CSA, NE-14451, NJ-34BF00021800, NM-353366, NV-68518, City of Las Vegas: 3000002944, NY-Licensed by the N.Y.S. Department of State UID#12000286189, NYS #12000286451, OH-53891446, City of Cincinnati: AC86, OK-1048, OR-170997, Pennsylvania Home Improvement Contractor Registration Number: PA22999, RI-3582, SC-BAC5630, SD- 1025-7001-ET, TN-C1520, TX-B13734, ACR-3492, UT-6422596-6501, VA-115120, VT-ES-2382, WA-602588694/PROTEYH934RS, WI-City of Milwaukee: 0002499, WV-042433, WY-LV-G-21499. 3750 Priority Way South Dr., Suite 200, Indianapolis, IN 46240 ©2011 Defender Security.
3 Monthly service charge requires you to sign a 3-year monitoring contract starting at $34.99 per month (36-month total starting at $1,259.64). Protection 1 service is not available in all areas. Offer applies only to new customers with satisfactory credit rating. Additional charges apply for non-electronic funds transfer and credit card customers. Customer must be the homeowner. Equipment to remain the property of Protection One.